Today we'll be counting down our picks for the top eight craziest Lego sets you can buy.
For this list, we'll look at some of the most incredible, elaborate, and unique Lego sets currently available from the official Lego website. Let us know which sets you want the most in the comments.
Number Eight: The Upside Down Byers House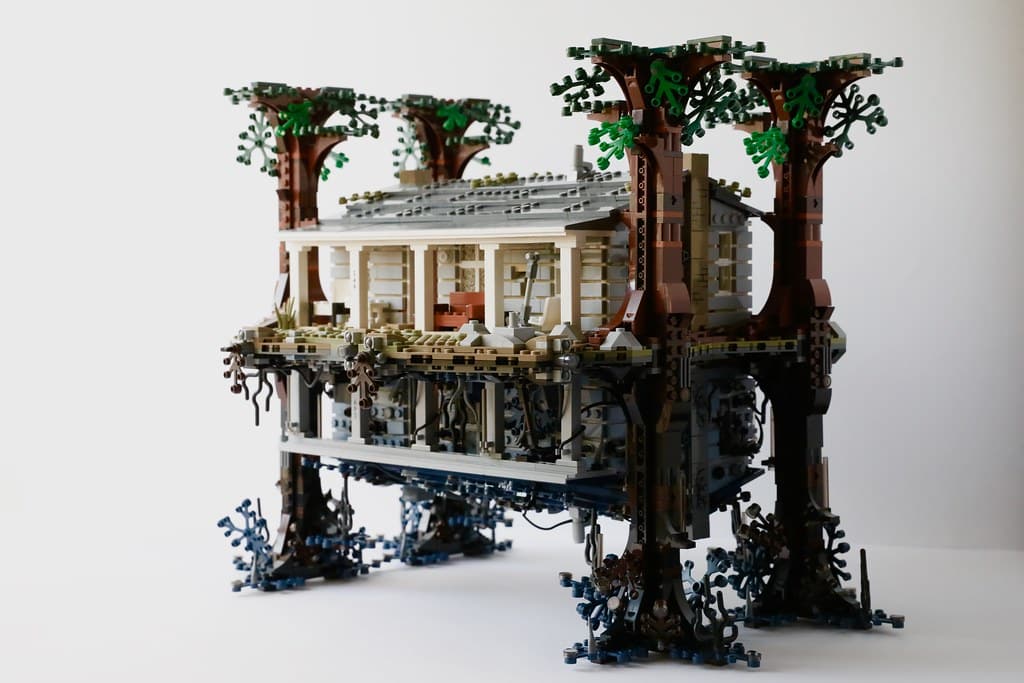 As dangerous as life in the fictional town of Hawkins, Indiana, might be. There's no denying the appeal of the world that the Duffer brothers have created.
A must-own for any diehard Stranger Things fan, this 2,287-piece Lego set allows you to bring the parallel realities of Hawkins and the upside down into your home without the risk of an attack.
The model is reversible, allowing you to put the focus on whichever reality fits your mood that day. It's a brilliant design.
While this set is undeniably impressive as a whole, the little details make it stand out. It comes with eight Minifigures, Hopper's truck, and countless little Easter eggs from the show. 
Number Seven: Nintendo Entertainment System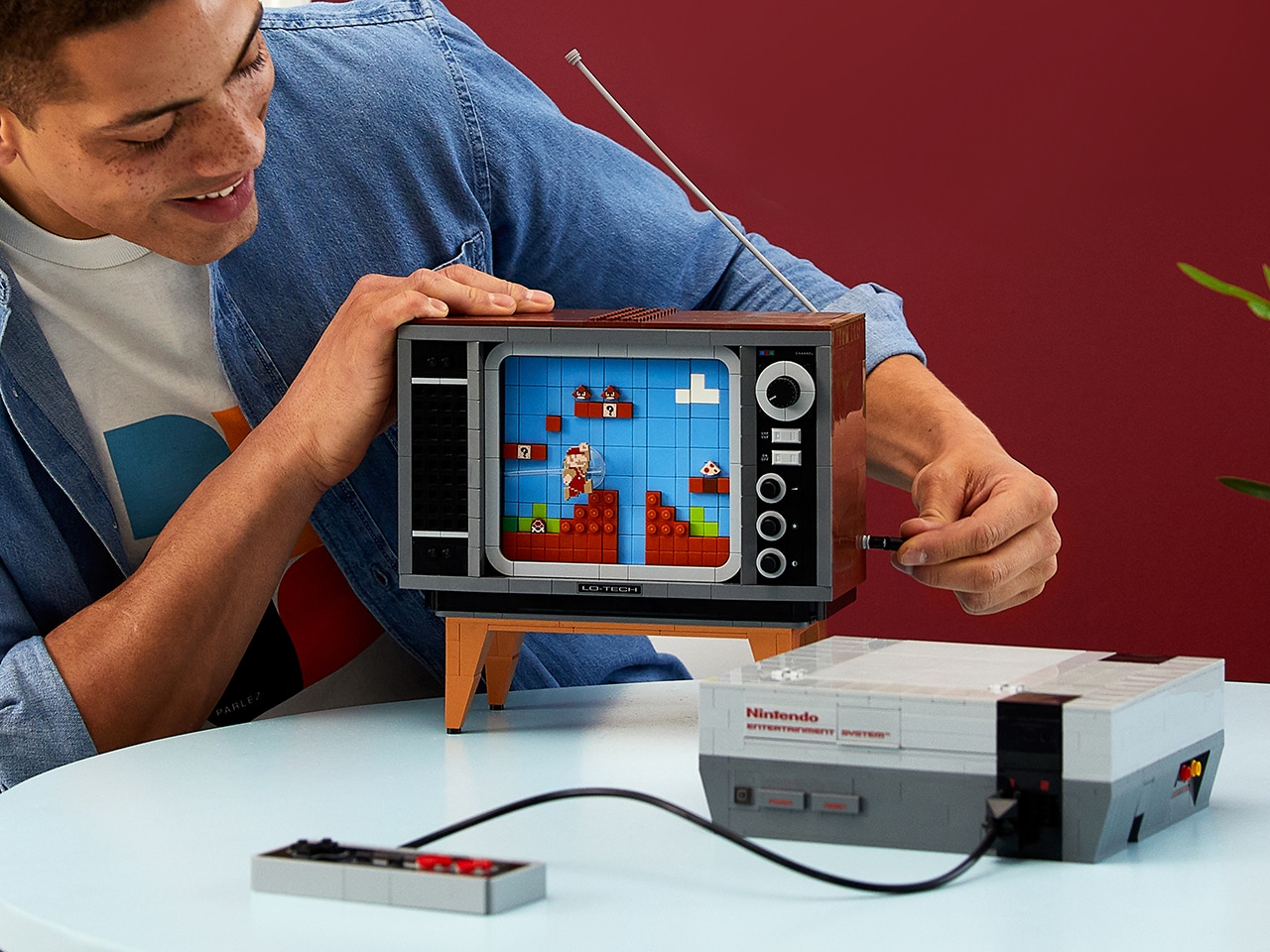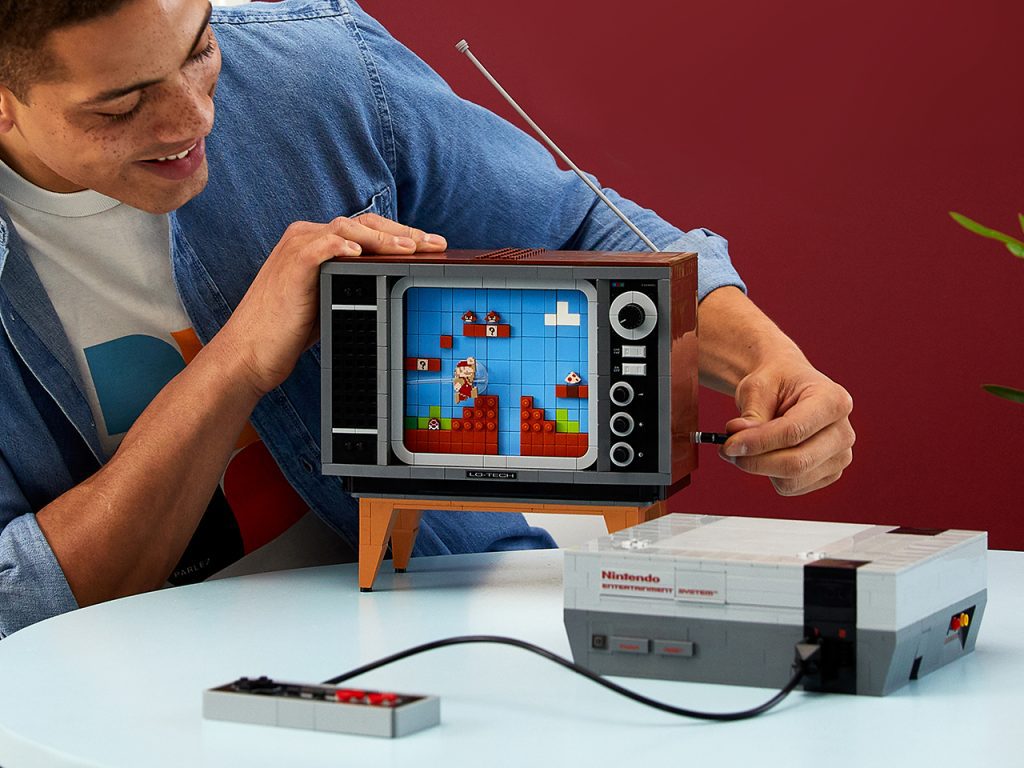 There are a few things more nostalgic than Lego, but Nintendo's original gaming console, the NES, is right up there alongside our favorite building blocks. Bring the two together, and you have the ultimate trip down memory lane.
Lego could've phoned it in with a rudimentary and underwhelming build, and these sets still would've flown off the shelf.
But the attention to detail in this model is indeed next level.
This incredible brick build set includes the iconic NES control deck and a retro-style TV that revolutionizes classic eight-bit graphics,
Whoever designed it clearly has a great reverence for both Lego and this iconic entertainment system.
The 2,646 piece model allows you to build not just the console but also a controller and an old-school tube television depicting Nintendo's iconic mascot, Super Mario.
A crank even lets you simulate some side-scrolling action.
Number Six: Lego Ideas Treehouse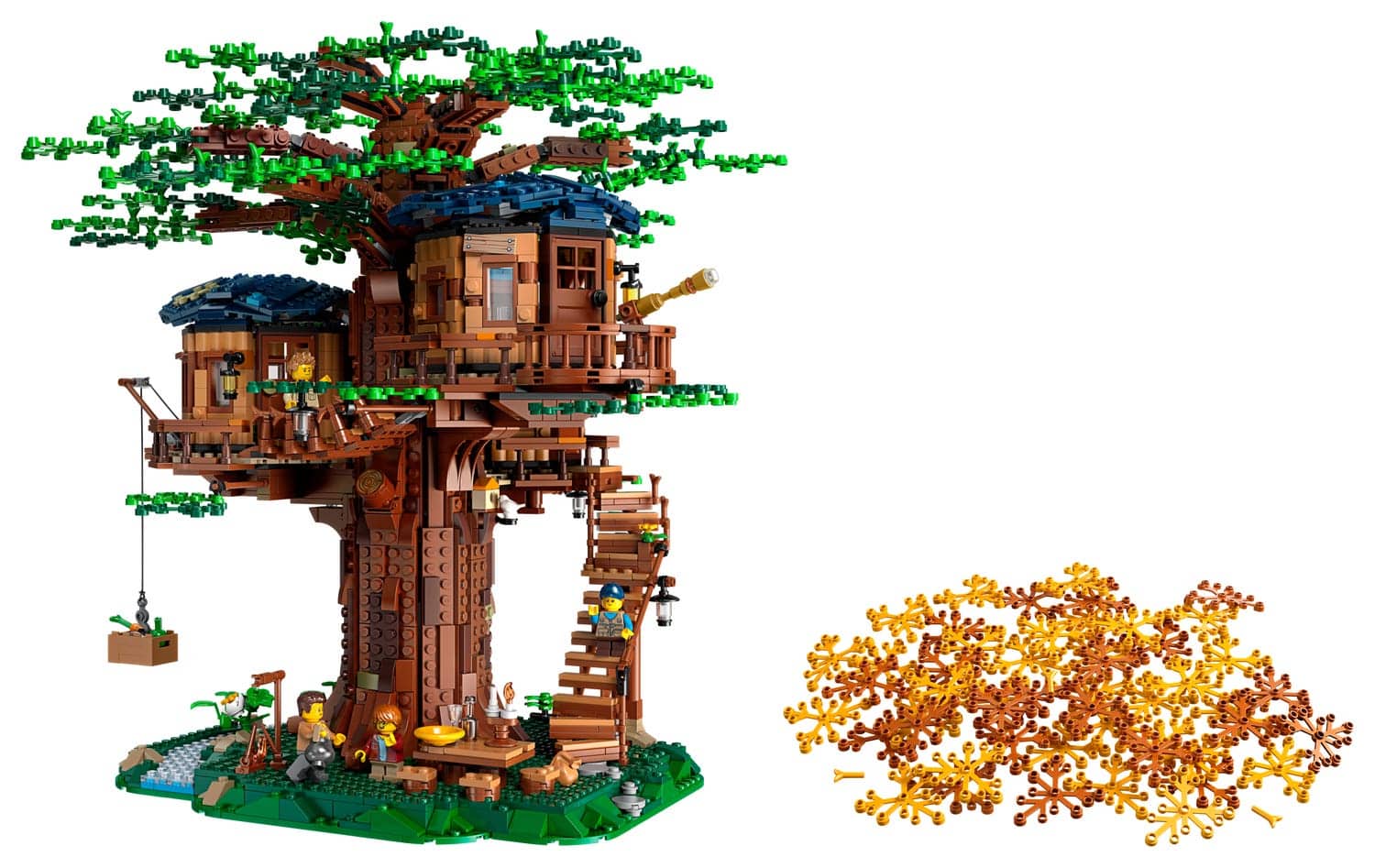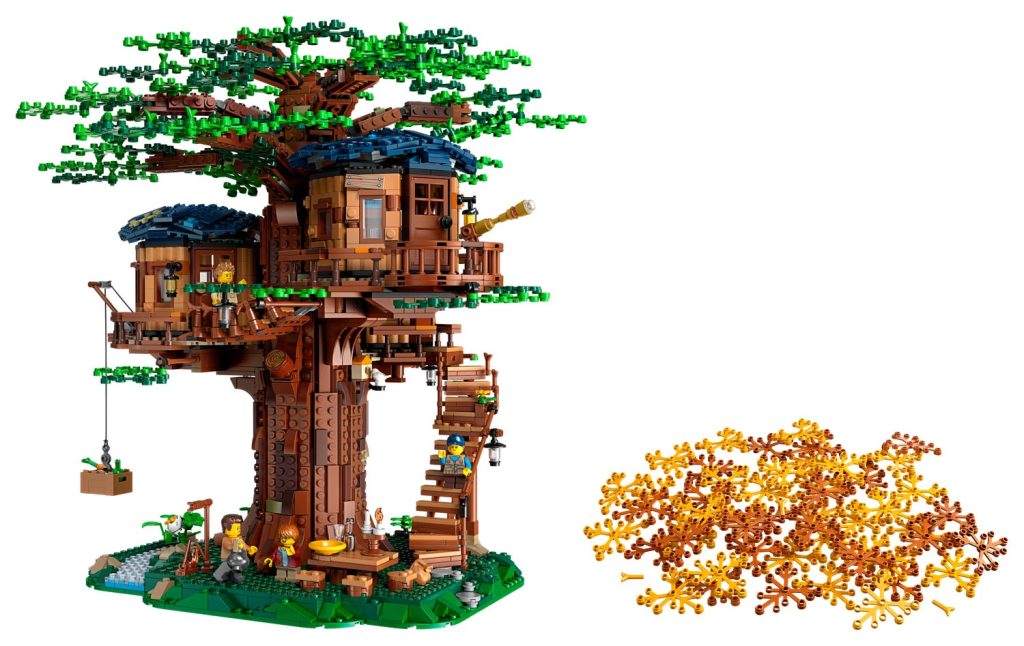 We love seeing Lego versions of our favorite properties from pop culture, but the company's designers are equally capable of creating awe-inspiring models that are wholly original.
Most kids fantasize about building a Treehouse at some point during their childhood. But chances are that mom and dad veto the idea. Even as an adult, it can be hard to find the proper budget or time.
With the Lego ideas Treehouse though, there's no need to compromise.
You have a base that represents a bit of landscape. And you have a little stream with some visitation and mushrooms on one side. And then on the other side, you have a table and some benches,
This model, which boasts 3036 pieces, is epic enough to make the Swiss family Robinson envious. Removable rooftops mean that you're also giving the Treehouse a detailed interior, and with two distinct sets of foliage, your indoor tree house can change with the seasons.
At one point in this set, you can choose which color of leaves you want to use on the tree. So if you use the spring version, you can use the green leaves. With the autumn version, you can use the yellow and orange leaves.
Number Five: Pirates of Barracuda Bay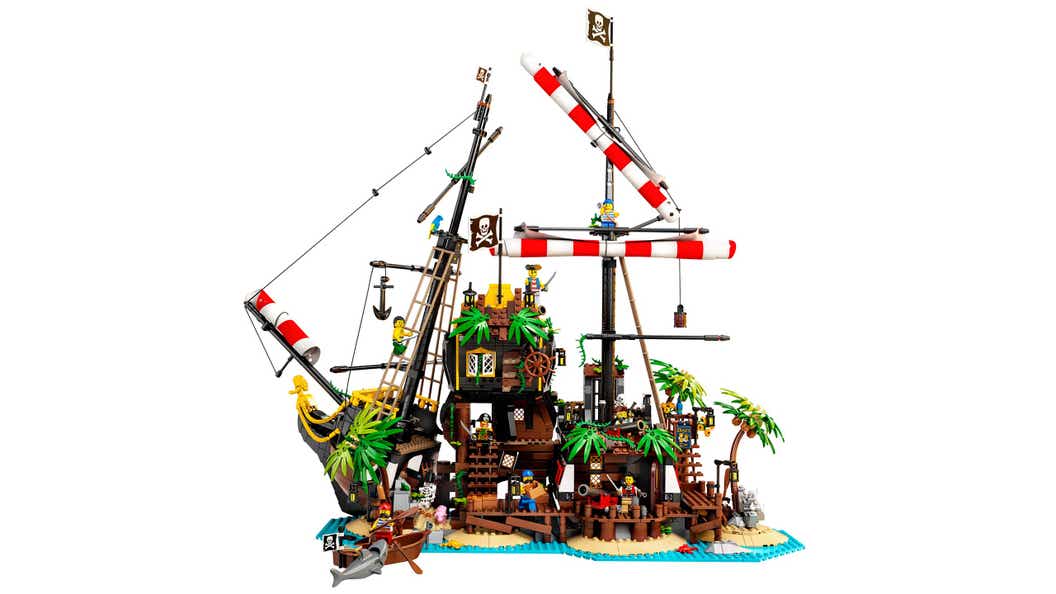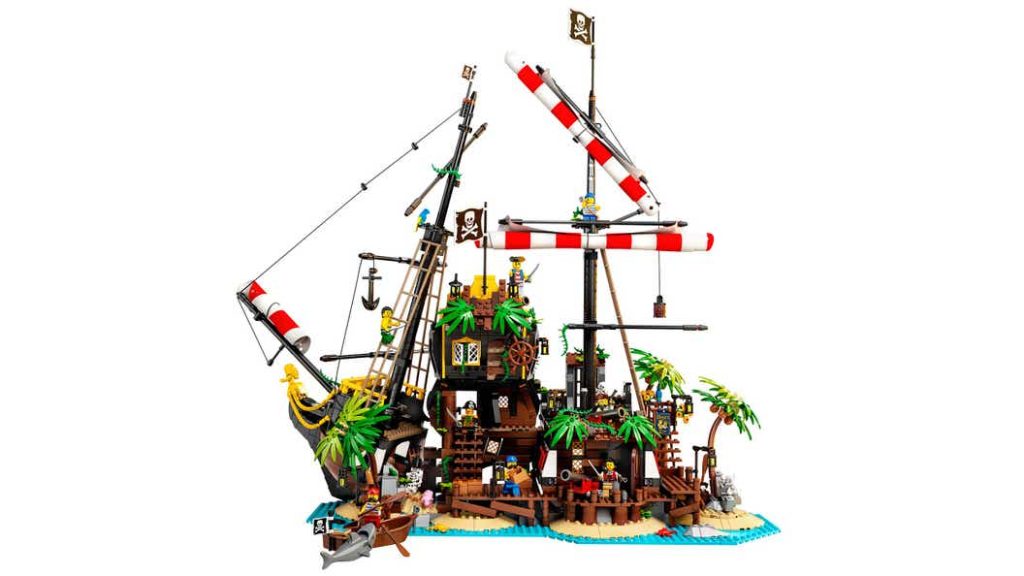 Lego spoils you for choice if you have a passion for nautical builds.
Sadly, one of their best sets from Pirates of the Caribbean, Silent Mary has been retired, which means you'll have to go to a reseller if you have your heart set on it. 
That said Pirates of Barracuda Bay is by no means a compromise at 2,545 pieces.
This model is not only a great build but actually two builds in one.
It can be used to construct an entire ship and accompanying island for your pirates to hang out on. However, if you choose to have a catastrophe strike, it can also be built as a shipwreck.
Add to that a wealth of details. And this is one high-value purchase.
Number Four: Grand Piano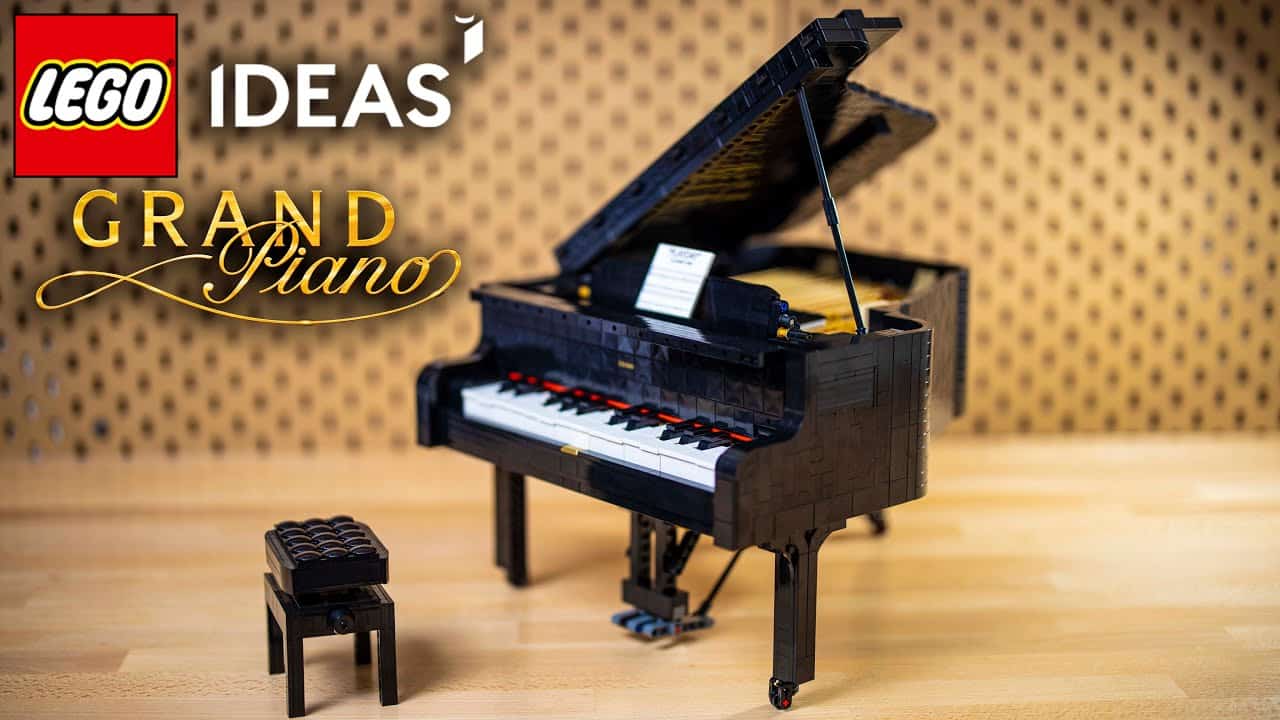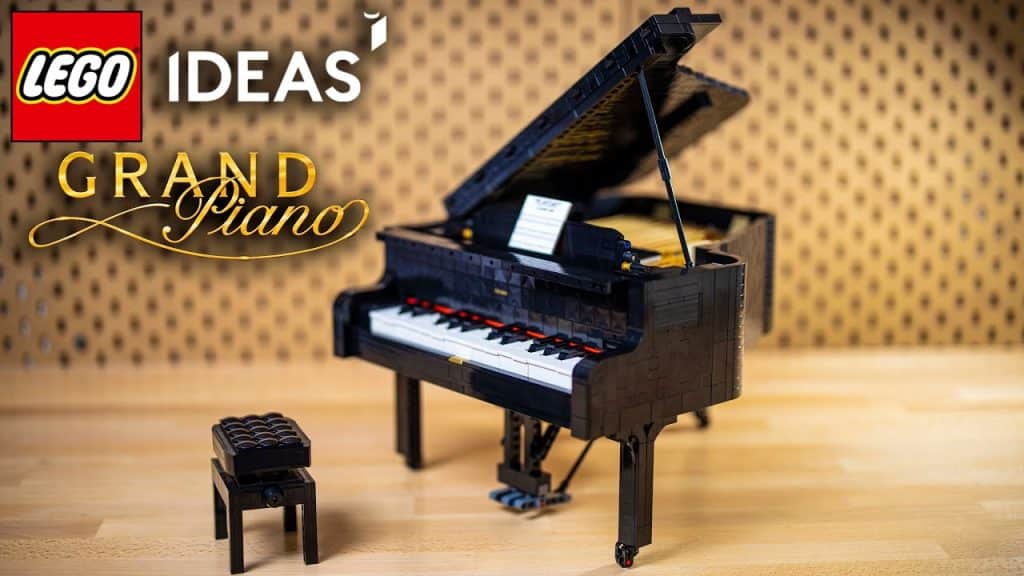 Legos Grand Piano set is unlike any other builds to date at a glance. The uninitiated might not even recognize the finished product as a Lego model.
This set comes together to deliver a finished model that is defined by its clean lines and remarkably smooth finish. Not unlike that of an actual grand piano.
Though this set might look deceptively simple, it's actually made up of 3,662 tiny pieces that will push your building skills to their limits.
The piano features a lid that opens and folds back, plus a music stand, where you can put a score on it, and 25 individual functioning keys.
An undeniably beautiful model with impossibly intricate interior Legos, the grand piano boasts 25 keys, each connected to a hammer, and the pedals move with the help of an app.
Your piano will even make music.
Number Three, Taj Mahal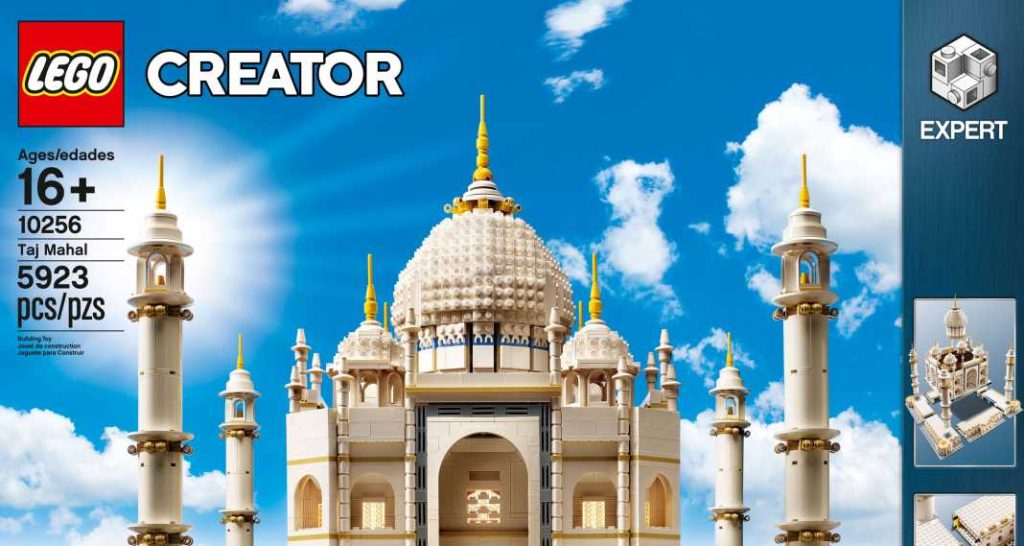 At 5,923 pieces, this is one seriously elaborate model, but hey, the actual Taj Mahal is one of the world's most iconic and celebrated structures.
It only seems fitting that the Lego version is similarly impressive.
There's a lot to appreciate about this particular model, but the central dome is, without a doubt, the starring attraction. Because the bricks face outwards, the resulting texture of the dome is incredibly eye-catching.
The overall high level of detail sets this architectural model apart from similar Lego builds. From the balconies and arched doorways to the fins and the simulated tile work.
It's clear that no expense was spared in making this miniature Taj Mahal.
Number Two: Hogwarts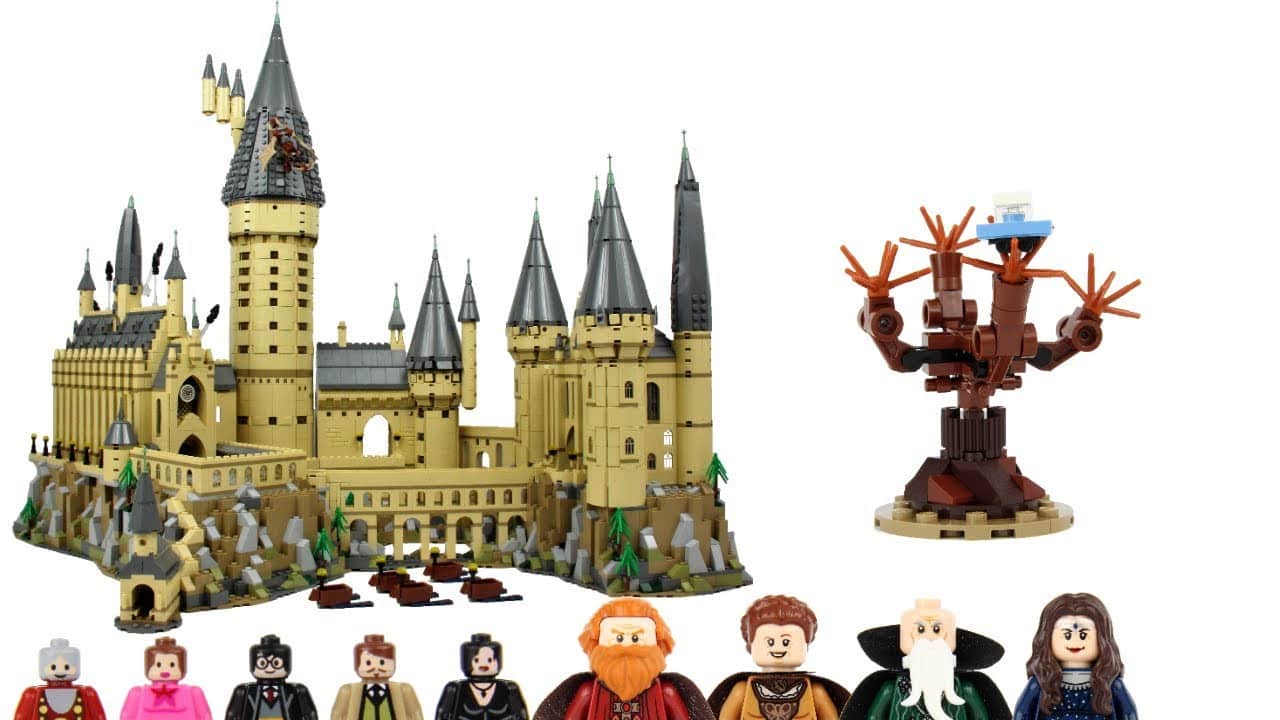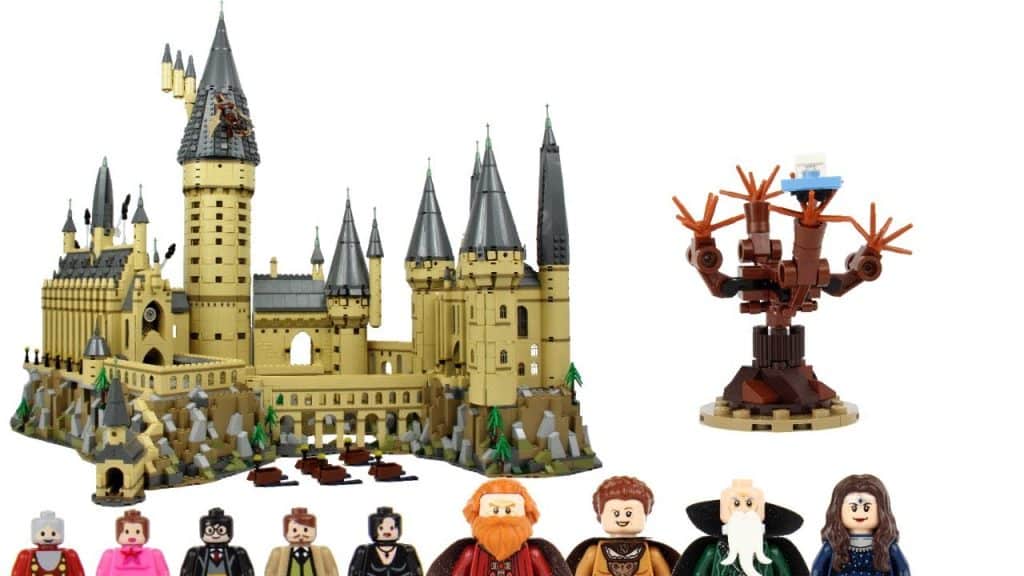 It pains us to say it, but your Hogwarts letter probably isn't coming. But if you can't go to Hogwarts, why not bring Hogwarts to you?
Super fans of Harry Potter will be utterly enchanted by this complex build, but consider yourself warned that this impressive 6,020-piece model will put your muggle-building skills to the test with no magical assistance. 
The castle is beautifully designed and comes complete with many figures, details, and accessories that bring this magical world to life.
You get four Harry Potter themed Minifigures, 27 Microfigures, Hagrid's hut, a Whomping Willow, a tiny Ford Anglia, and more.
How about a Bogert in a closet or some dementors? Check and check.
They really thought of everything.
Number One: Millennium Falcon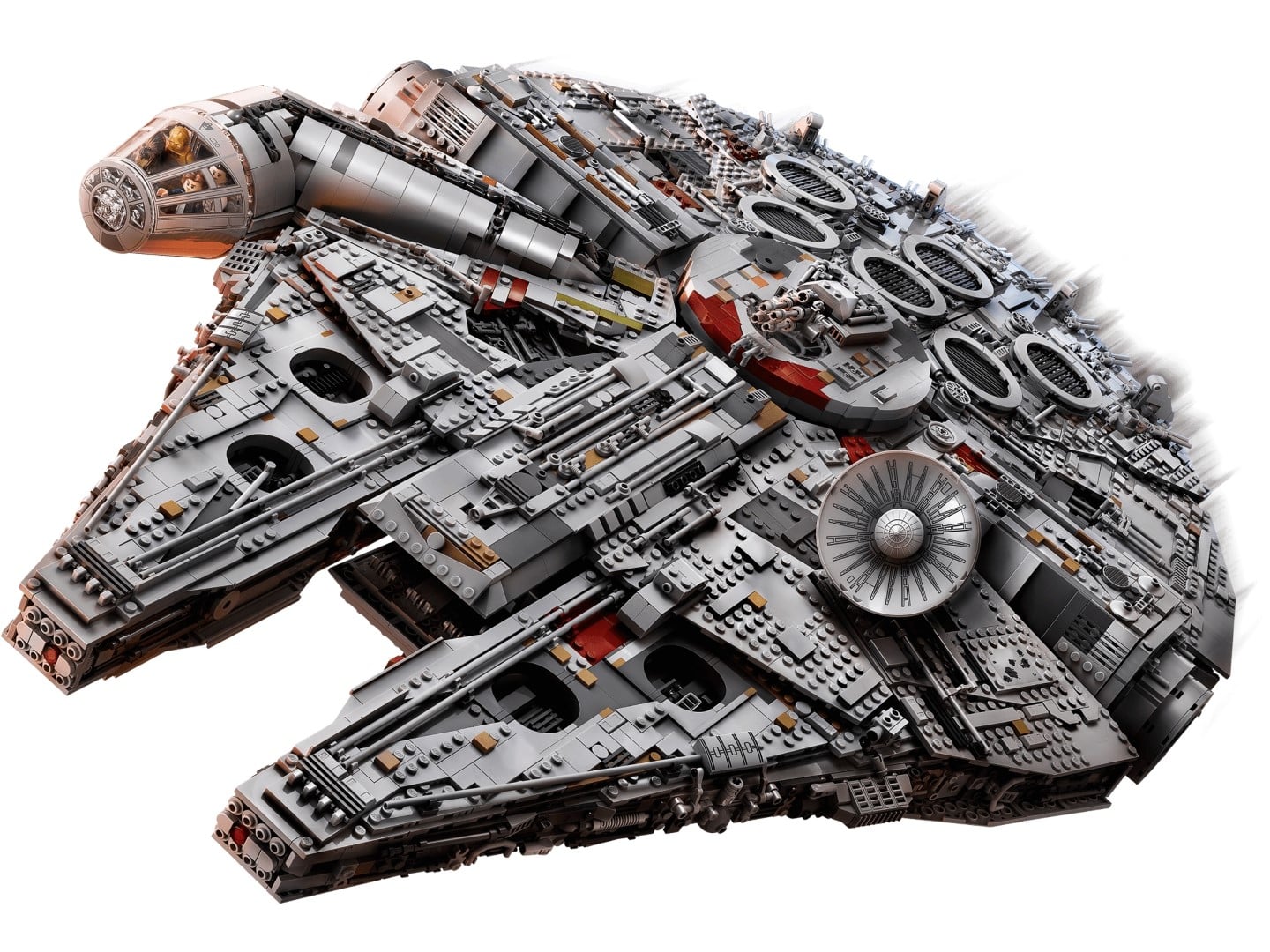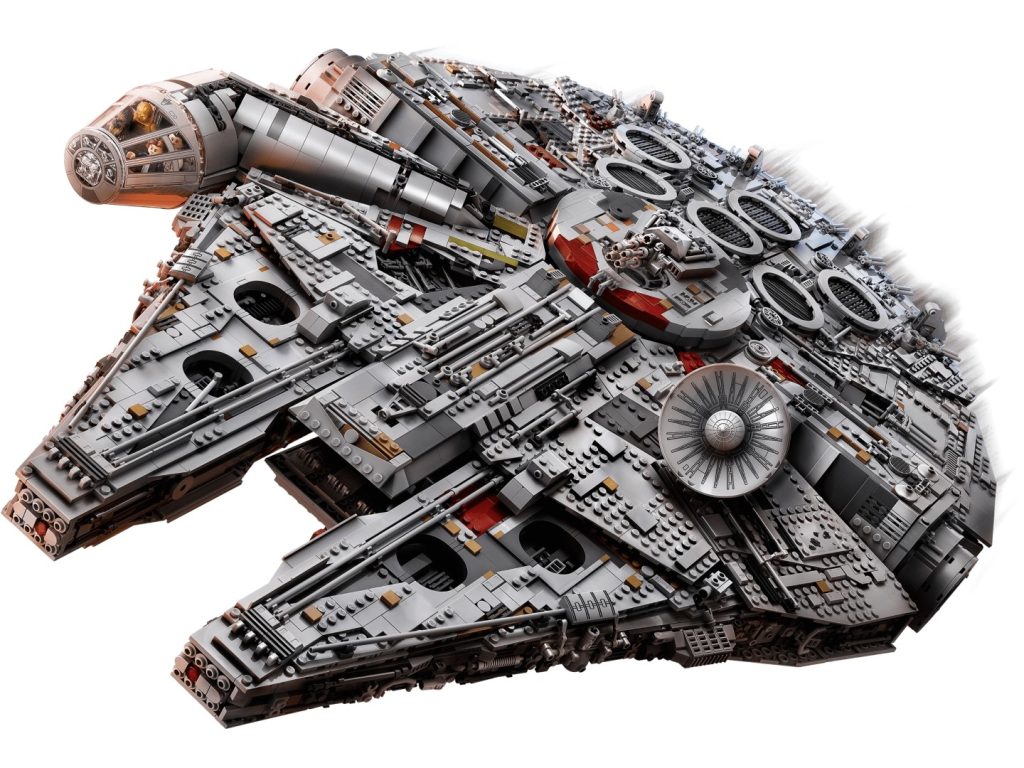 At 7,541 pieces, this set is not for the inexperienced or anybody who's currently on a tight budget, but we promised you crazy, and it doesn't get much crazier than this.
This model is way more detailed than any other Lego Millennium Falcon ever released before.
It's an insanely complex build.
By the company's own account, this is one of their biggest Lego models period. The finished product's impressive size should ensure that it'll continue to make an impression long after the model is fully assembled.
A three-dimensional love letter to Han Solo's iconic craft and Star Wars as a whole: this Lego set is detailed inside and out. 
If you're looking to build an entire galaxy far, far away, the Imperial star destroyer and death star are two other impressive sets worth checking out.
Do you agree with our picks? Let us know what you think in the comments below.