Today, we are looking at the ten best Lego sets to invest in that are retiring here at the end of 2022.
Are you ready? Let's jump into it.
If you know anything about Lego sets – investing, buying, and selling – you know that Lego sets only exist on the shelves for a limited amount of time. That can be as long as five years and as short as one year, but every year, there is a list of retiring Lego sets that comes public.
And we're going to be looking at that list today. So, you might be wondering, where do I find out about the sets retiring at the end of each year?
Required Disclaimer – This is Pure Speculation
My predictions are pure speculation, and nothing is set in stone until the retired product tag shows up on lego.com.
Let's Look at the List
I'm using the list from Brick Fanatics for the basis of this article. They are known to be reliable and have up-to-date information on retiring sets.
This year's list is pretty extensive. We have over 200 sets that are projected to retire between July and December of 2022.
Volkswagen T2 Camper Van 10279
Volkswagen T2 camper van is from the creator expert line. Every year, Lego releases several different creator and expert cars.
The T1 camper van was the longest-lived Lego set in the retail market. It lasted almost eight years on the market, far surpassing any other Lego set. And still, even though it was available for so long, the set has appreciated post-retirement.
It's trending from $180 to $210 on the secondary market. The original retail value for the T-one camper van was $120. So it has gone up in value.
Towards the end of its life, it was on sale for $90-100. And it still has incredible collectability. That's why the T2 camper van makes the cut. However, the T2 is significantly more expensive than its predecessor. The MSRP for the T2 is $179.99.
It's not been on the market very long – about two years. And if it does retire at the end of 2022, it should see a spike in value.
It's considered less attractive than the T1 camper van, but I don't think that will stop collectors. This set should do well post-retirement, and three to five months in could be worth anywhere from $200-250.
Carnage Helmet Head Bust 76199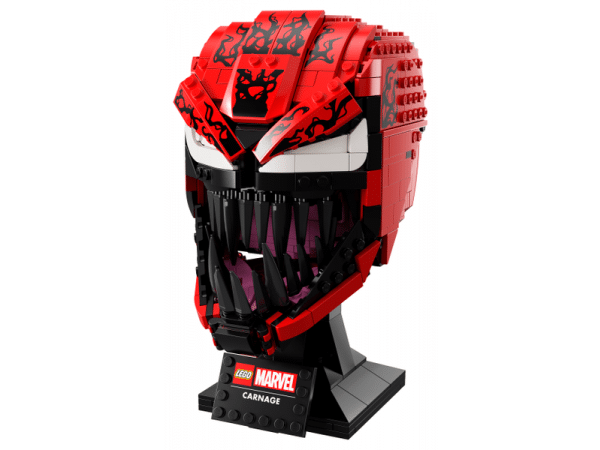 The framework we can look at for this set is the tie fighter pilot helmet. But, again, that was a target exclusive lego.com and target.com here in us, where the only places you could get that Lego set has blown away expectations.
Initially available for $60, it's trending somewhere around $200 on the secondary market.
Do I think the carnage is going to do that? Well, no, because I believe investors, collectors, and retailers alike have learned there's some collectability to these helmets and these type of sets, but this set is still a target.com and lego.com exclusive.
That's the only place you can get it. And there have been times when the set has been entirely out of stock. And the price has skyrocketed on the secondary market.
I sold a couple of them for like $110 when they were just out of stock randomly in the last couple of months. So it's pretty available right now. You can pick it up on most target shelves and target.com. So I would encourage you to do so.
There will be few opportunities to get this set at a discount because it's highly desirable. But again, this is one I'm a little bit skeptical that it retires this year. Lego could extend its life because they know the desirability and collectability of this line of sets.
But if it does retire here at the end of 2022 could do well post-retirement
Star Wars Bad Batch Attack Shuttle 75314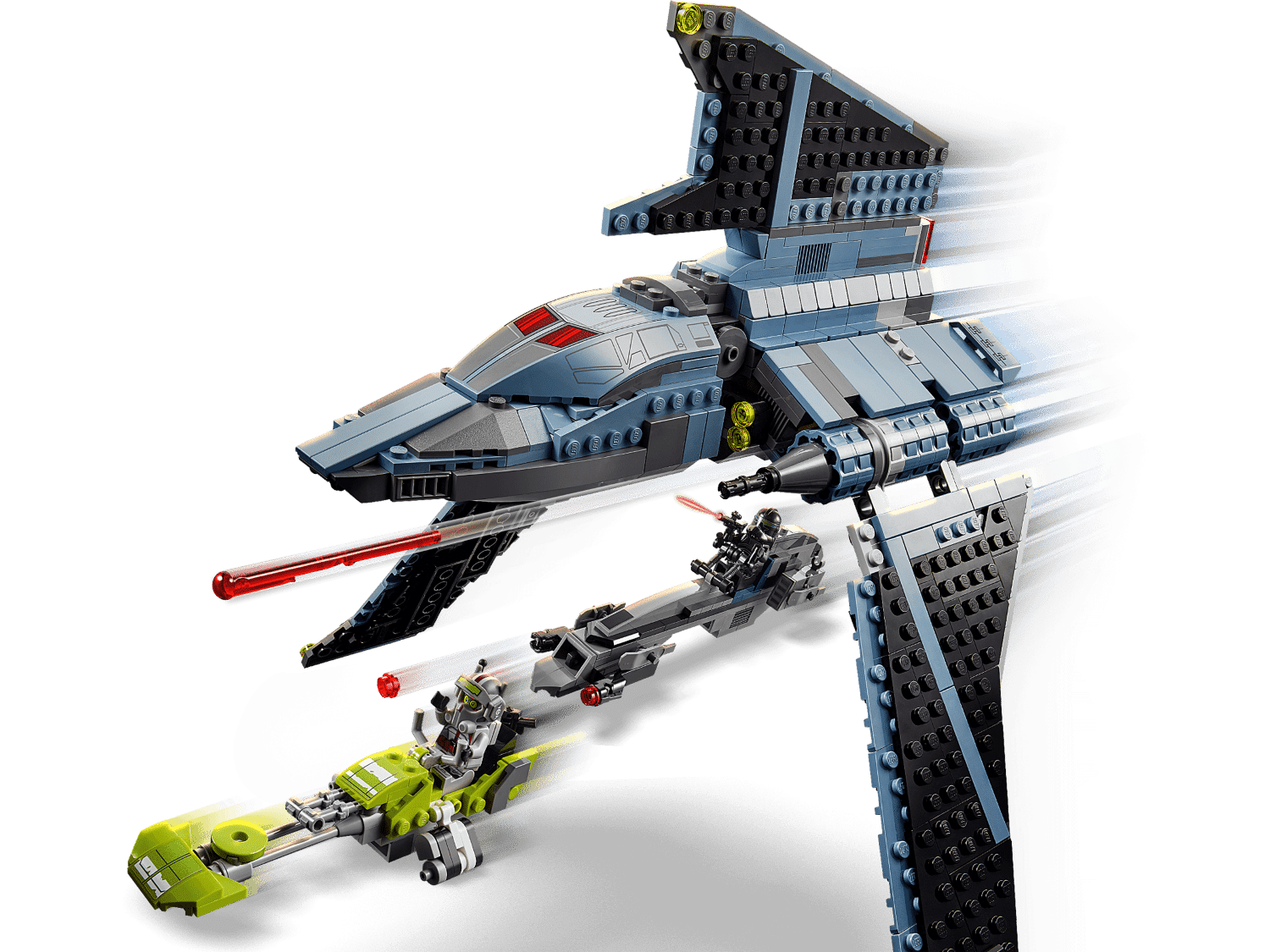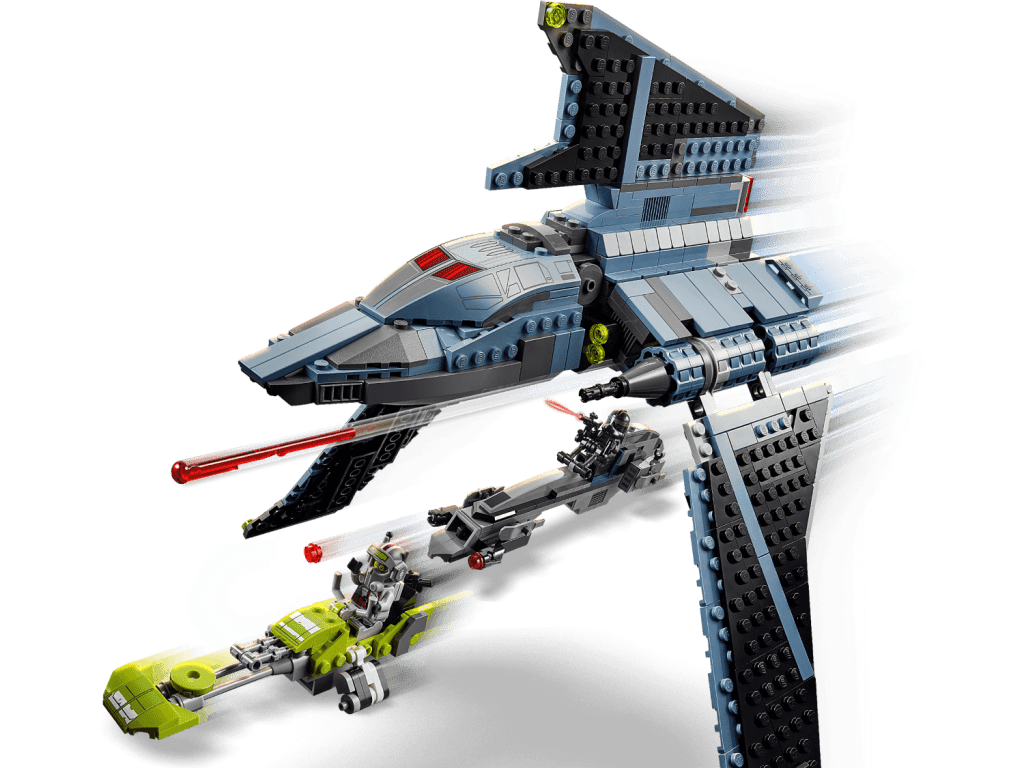 This set is available at every single retailer across the globe. You can get it at Macys.com – that's how available this specific Lego set is.
I think this set will do well post-retirement because it has six unique mini-figures at an MSRP of a hundred dollars.
Folks can pick up this set for anywhere from 70 to $80, whether that's a retail brick-and-mortar store clearance or pre-retirement sale.
And post-retirement, I would not be surprised if this set quickly jumps to $140-160 because of the uniqueness of the mini figures.
Now the Bad Batch TV series on Disney plus has not really been that popular, so that could damage the potential return on investment for this specific Lego set.
A comparison for this set that you could look at would be the transport Lego set that just retired here at the end of 2021. Same MSRP of $100 and currently valued at around $150 on the secondary market. That set only had four unique Minifigures, and this one has six.
You should get your hands on it before it's gone.
Sesame Street Lego Ideas Set 21324123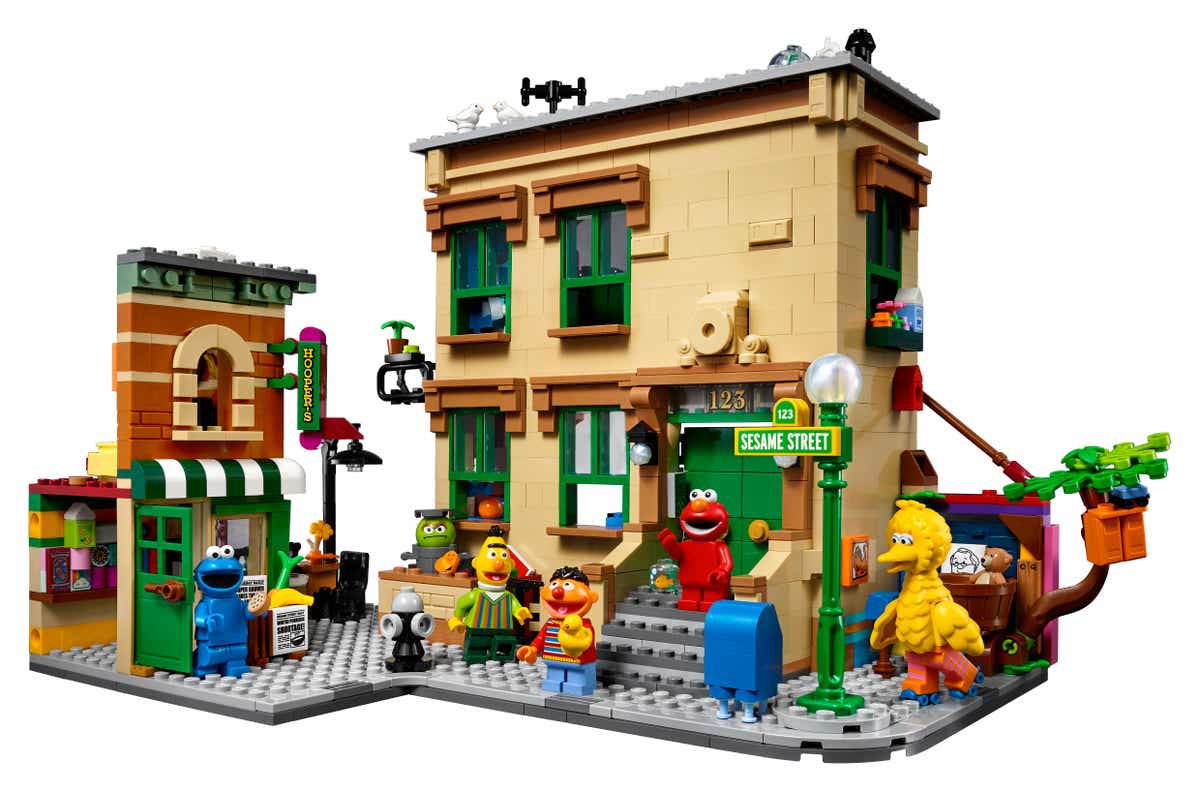 This set is not flying under the radar as a potentially good investment. There are many collectors and investors, and resellers alike that think this set's going to do super well post-retirement.
All the hype could throw a wrench into the post-retirement if folks start hoarding it. But I still believe it's a good bet.
The Minifigures are unique, and they haven't been released anywhere else. The style of the building is fantastic. It would've been even better if it was a modular style and would've connected into a city, but the detail is excellent.
If they release another Sesame street set or come out with a collectible mini figure line for Sesame street, that could damage the resale value on this post-retirement. So this one has some risk, but it should do well in the short term.
It's going to be great to pick up post-retirement. Unfortunately, it's unlikely that you're going to be able to find this Lego set at an extreme discount. So I would encourage you to pick one up.
Number six is probably my personal favorite set on this entire list. I am a huge Minifigure collector, so this one spoke to me.
Bro Thor's New Asgard 76200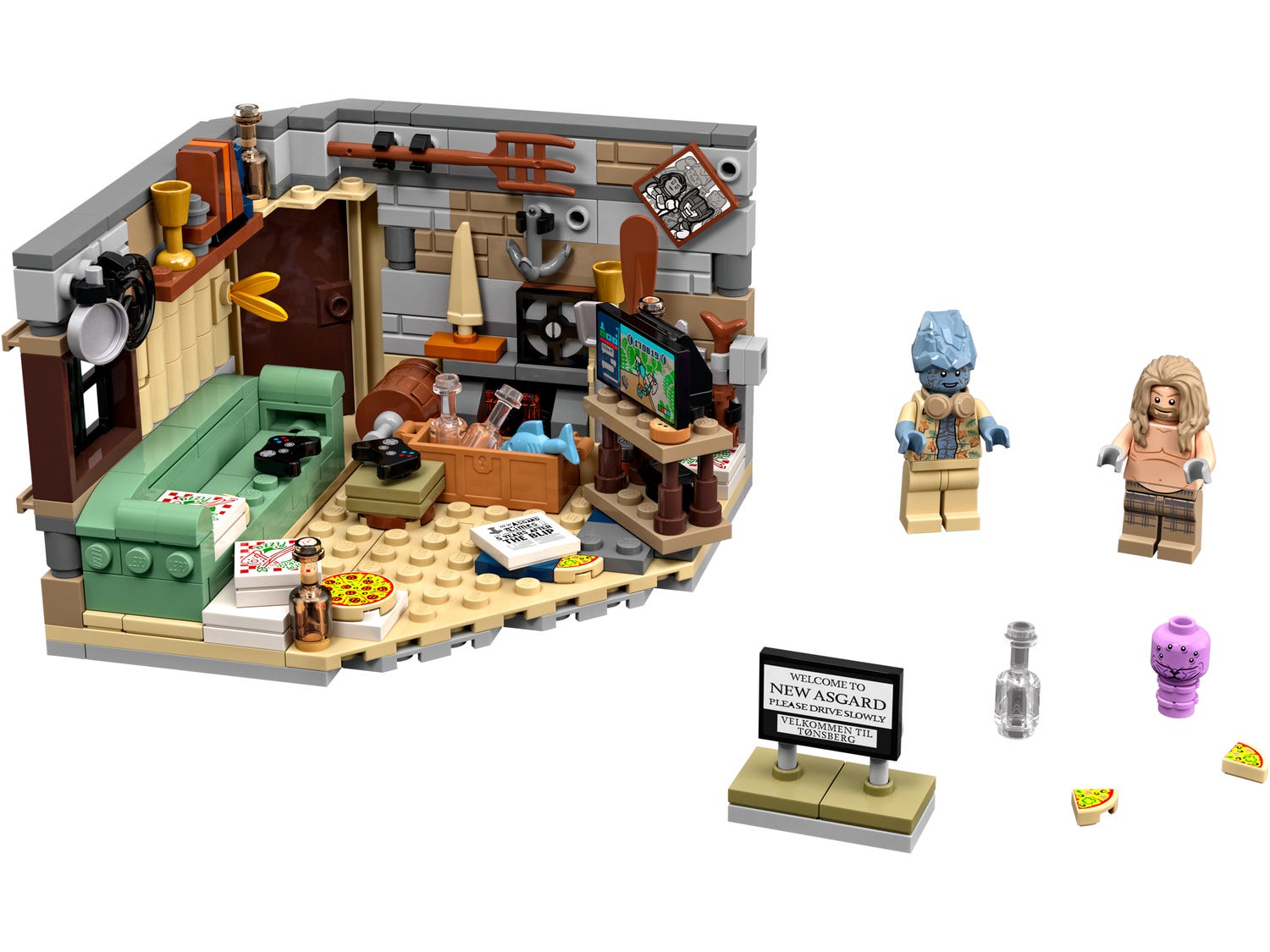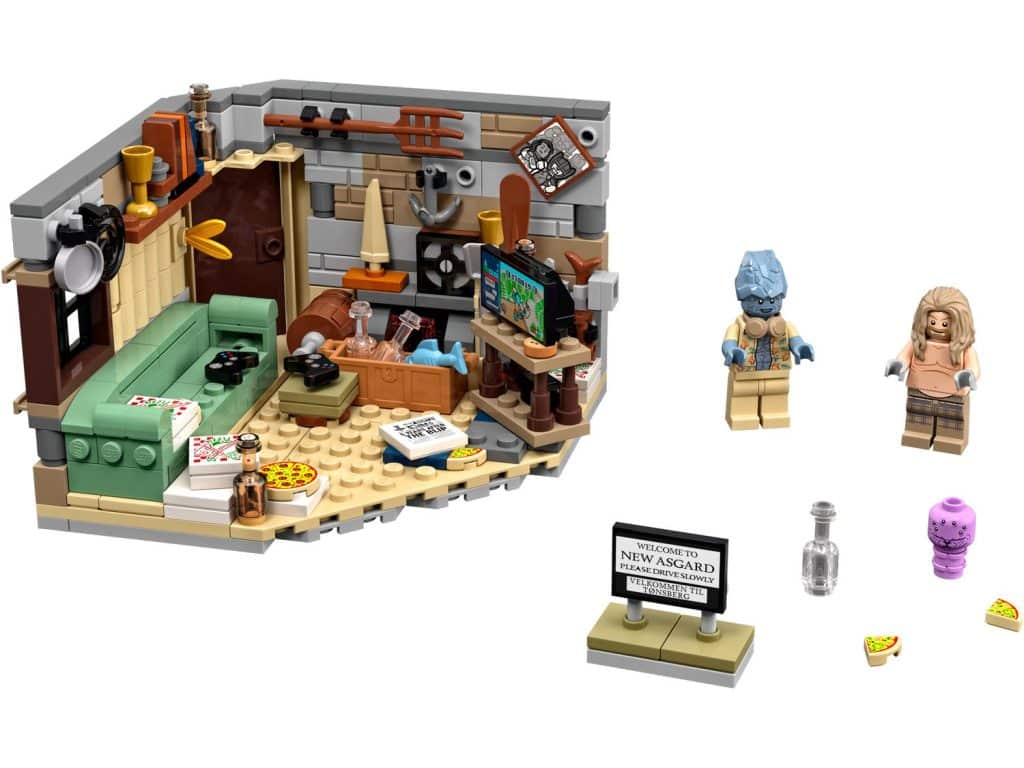 Seeing Thor with a gigantic beer belly in the new movie is hilarious. He's a hero who definitely is not in his full glory. So what did Lego do?
They created a bro Thor Minifigure and put it in this set.
The set is only $30 MSRP; lately, it's been available from $20-24 with discounts.
And I think that brother Minifigure itself could be worth anywhere from 20 to $25 over the next year after this set retires. It's hilarious. It's awesome.
Superhero collectors, Thor collectors, and Lego Minifigure collectors will want to get their hands on this minifig. It should do well.
Ninjago City Gardens 71741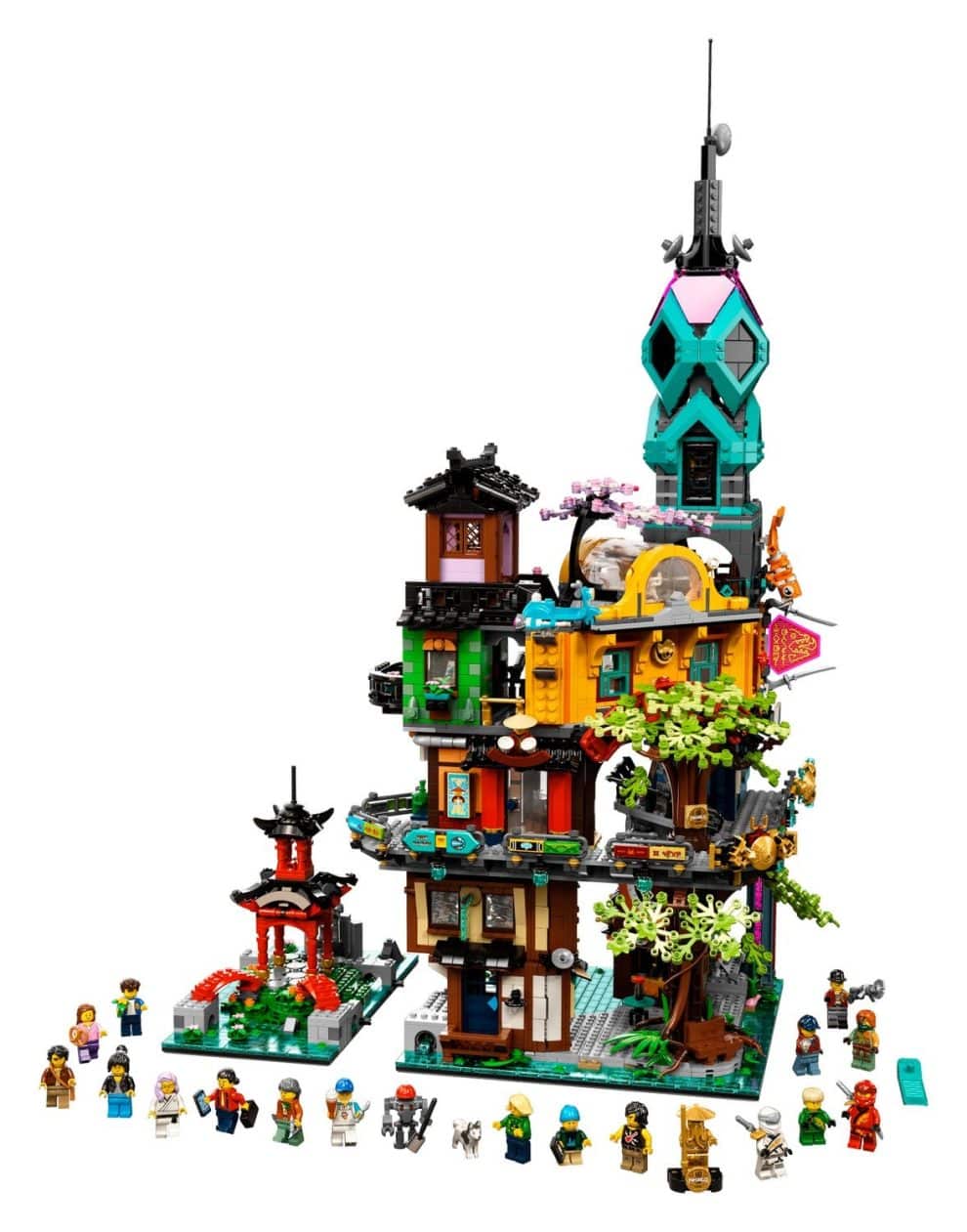 Every single investor and collector thinks this is going to do well post-retirement. And I am one of those. I think it's going to do super well.
If you look at the history of the Ninjago city, and if you look at the history of the Ninjago city docs – both huge Ninjago city sets – they are killing it on the secondary market.
Now this one's not going to do that, simply because people saw what happened with those sets, so this one has more buzz and hoarding.
It will not sneak under the radar as those last two Lego sets did. At the same time, it's an expensive set, so some people are priced out. You should be able to pick it up for $220-250 towards the end of its life.
I predict it will jump up quickly to 350 or $400 on the secondary market, making your return on investment extremely good.
Nineteen Minifigures in this set should do exceptionally well, even if a thousand are on the market.
City creators and Ninjago collectors will want this set.
Disney Castle 71040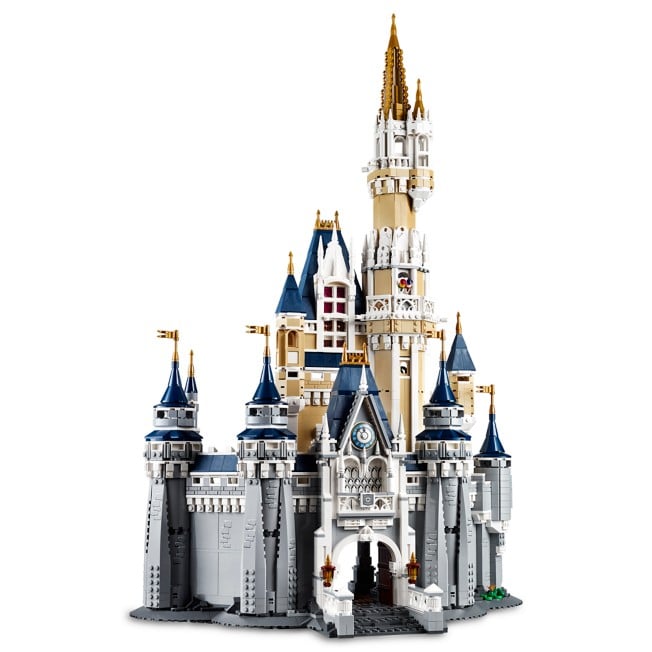 Disney Castle set has made it onto speculative retiring lists for years. It's been on the market since 2016, and it gets put on speculative lists every year.
That said, people who don't usually care about LEGO want this set. Disney collectors, Mickey Mouse fans, toy collectors, you name it. Everyone who has been to Disney World or Disney Land has seen the set on display and thinks it would be great for the family.
This set has been on the market for almost six years. And because of that, I think investors have taken notice. However, the life of this set has been extended several times, so I'm not convinced it will retire at the end of this year. I wouldn't be surprised if this is a set that lives on for anywhere from seven, eight, maybe even ten years.
But if it does retire at the end of the year, the set is worth picking up.
So if you have a chance to pick up a copy or two sometime here in the next six months, and it does retire, this set is a $550 Lego set post-retirement.
Harry Potter Attack on the Burrow 75890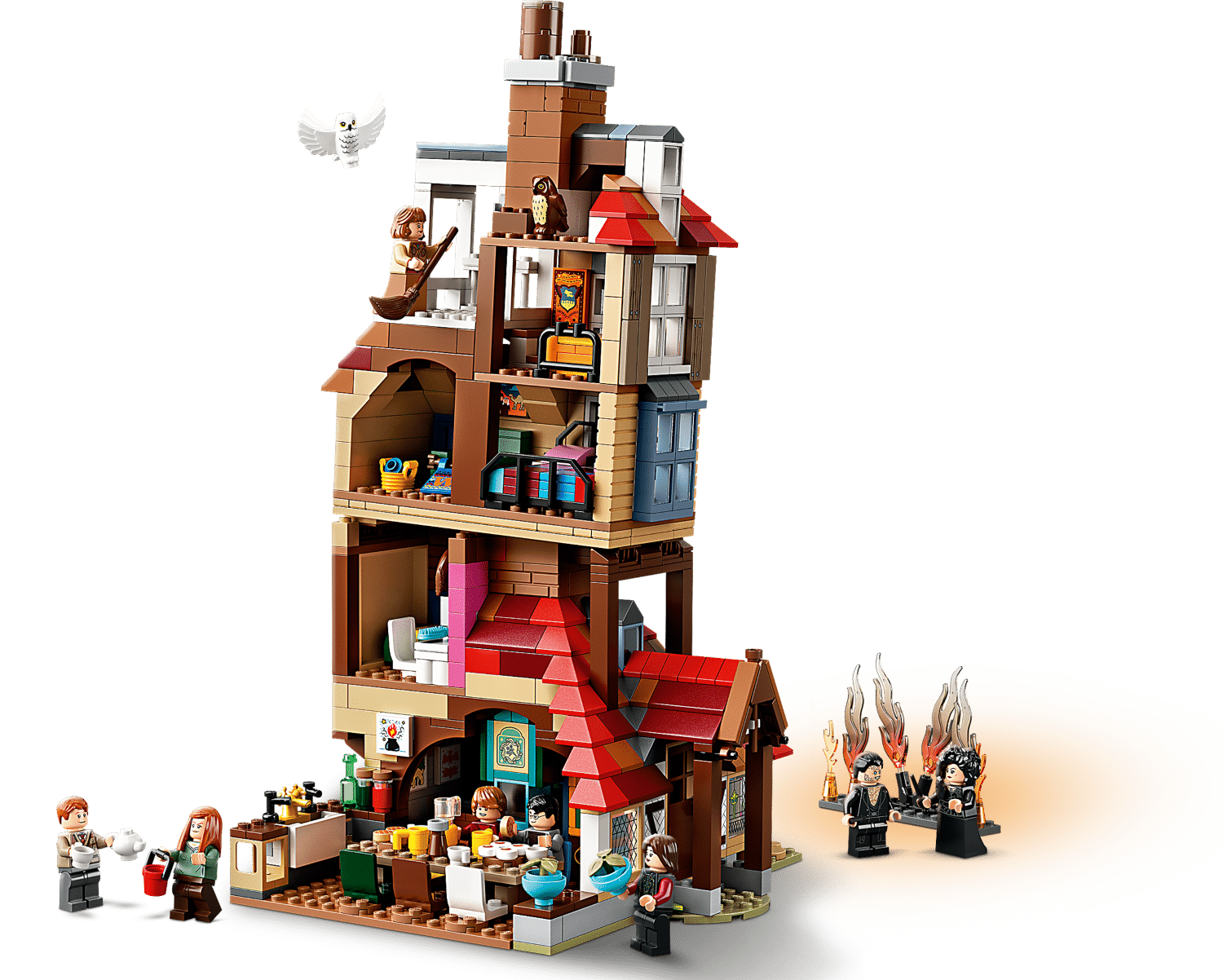 Attack on the Burrow is a remake set with a couple of previous iterations. Those two prior versions have historically done well on the secondary market. I think this one will be the same.
There have been times that this Harry Potter Lego set has been unavailable, and it was selling from $140-160 on the secondary market.
The set has an MSRP of $100 and comes with eight Minifigures. Seven of them are unique to this Lego set. Harry Potter fans will want it, and people that collect Minifigures will want the unique figs.
End of life, you should be able to grab this set for $70-80. The moment I see it available at that price I will be buying a bunch because I think they're going to do super well post-retirement.
Bugatti Chiron 42083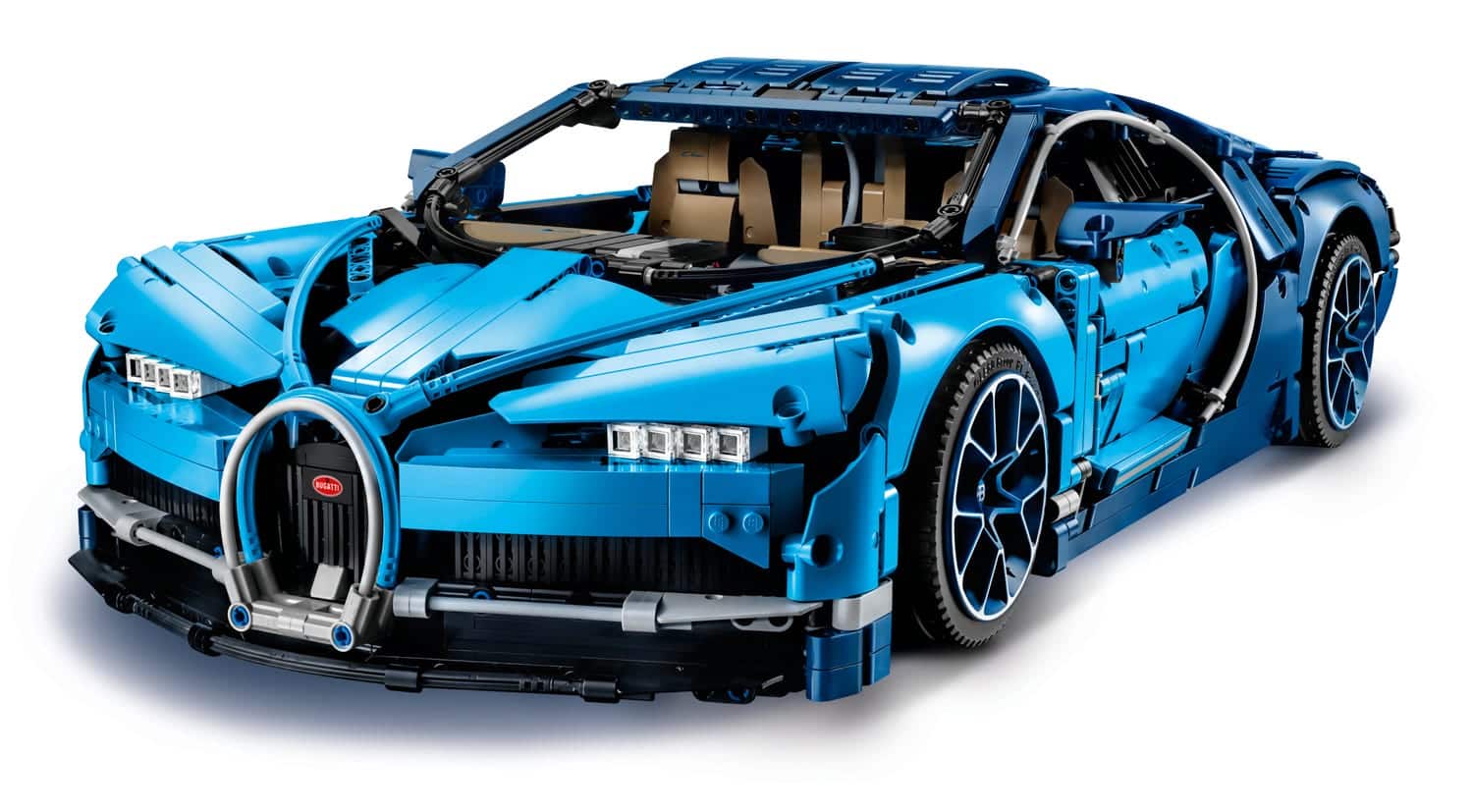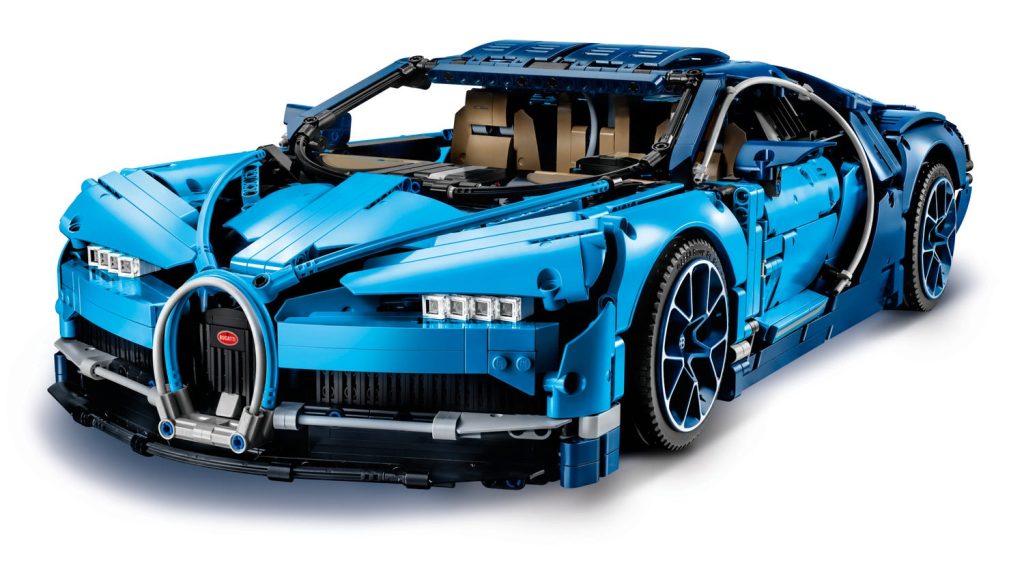 This might be cheating a bit because this set is technically retired already.
The Bugatti Chiron is one of Lego's regular 1/8th scale Technic Supercars. They've done a Porsche, a Lamborghini, and the Bugatti. A 1/4th size Technic car was supposed to be released at the end of 2021. According to leaks, it was going to be a Ferrari.
Now, it appears as though the Ferarri will be the next 1/8th size Technic. Now that the whole set has been delayed, the Bugatti retirement date was extended. However, it's been sold out almost everywhere. On the Lego.com website, it shows out of stock rather than temporarily out of stock (the label when something will be back).
So if you're able to pick this set up anywhere at MSRP, I would encourage you to do so because it's highly unlikely that it's coming back in stock. Already, it's trending at $400-450 on the secondary market. A $500 price point is likely within the next year.
The orange Porsche is already at $800-850 new in box, and the Lamborghini and Bugatti will likely follow suit.
Classic Batmobile 76188
Here's my number one. It might disappoint some people hoping for some huge secret set that has flown under the radar.
But no, it's the classic TV series Batmobile. It's a $30 set.
Are you going to make hundreds of thousands of dollars investing in these? No.
If you buy a Bugatti Chiron that goes up $200 in value, you'll probably make anywhere from a hundred to 150 bucks after selling fees.
However, this set has the best potential for percentage ROI if you pick up ten of these at $24.
Two unique Minifigures come with the original plate, and Batman collectors will be clamoring for them. It's also a set that has flown under the radar. It's been on the market for about a year, so if it retires at the end of 2022 it will have been on the market for under two years. That's not long for a relatively popular set.
My prediction is that the set will go for $50-60 after it's discontinued. That would put the ROI potential at 150% to 300%, and they will be easy to sell and ship compared to massive sets like the Ninjago or Disney Castle sets.
There you have it, folks. The top 10 sets out of the hundreds that are on track to be retired.